Dr. James Shin DDS, Huntington Beach Pediatric Dentist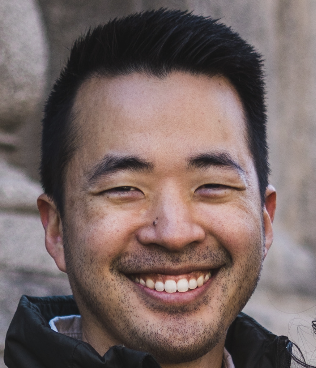 I grew up in San Diego with an early love of the arts, watching and memorizing all my favorite movies (ask me for a quote!). I also loved music and began to learn different instruments. While I had big dreams of being an actor, an astronaut, and a musician, I found I was drawn to the sciences in college and pursued a degree in Molecular and Cell Biology with a minor in music at UC Berkeley.
I then attended UCLA School of Dentistry where I got to experience many different specialties. I completed a one-year residency in advanced education in general dentistry (AEGD) before deciding to pursue pediatrics wholeheartedly. I was pretty good at interacting with kids whether through church ministries or just being silly with them!
I matched with Yale in New Haven, CT for a two-year residency, traveling from sunny SoCal to experience the seasons and legendary New Haven pizza (it truly is amazing). I gained abundant experience treating patients under general anesthesia each week in a hospital setting as well as seeing children in our busy clinic. Our clinic was often the end-of-line for many patients, so we learned to treat and work with many special needs and struggling families. After two quick, snowy winters and visiting many apple orchards, I returned to the Golden State to apply my experiences and education in helping families learn about oral healthcare.
Besides movies and music, I learned calligraphy and photography as other means of expression. I also love rock climbing and Dodgers baseball (sorry Padres and Angels…), but feel free to ask me any questions and I look forward to meeting you!
Credentials:
2010 - Bachelor of Science - University of California, Berkeley
2018 - Doctor of Dental Surgery (DDS) - University of California, Los Angeles (UCLA)
2019 – Advanced Education General Dentistry with APLA, New York University Langone
2022 - Pediatric Dentistry Residency – Yale New Haven Hospital, New Haven, CT