Dr. Amit A. Shah DDS, Huntington Beach Pediatric Dentist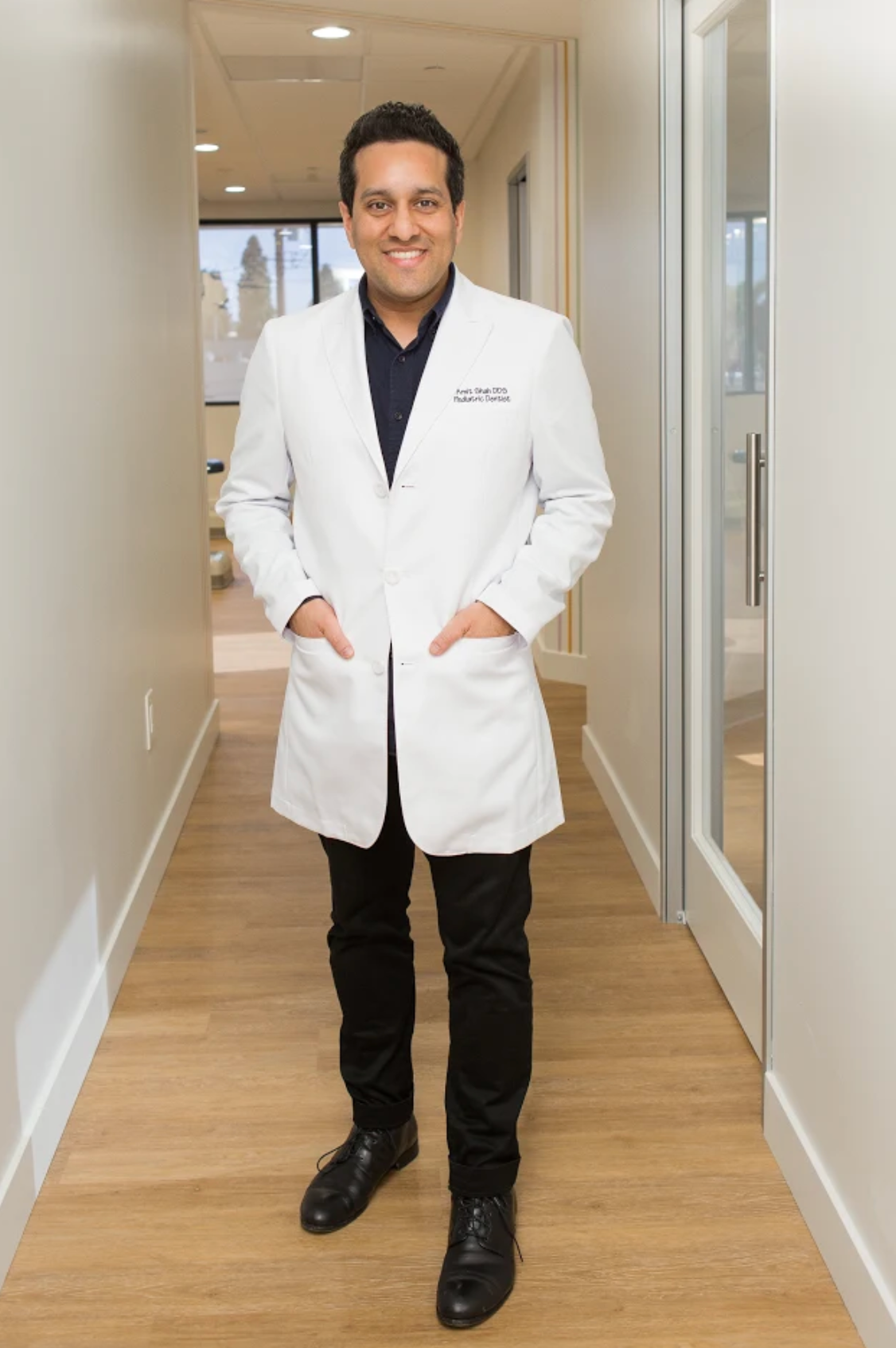 Letter From the Doctor:
Thanks for checking us out! I grew up just next door in Fountain Valley, and I am so excited to open Beach House Pediatric Dentistry in Huntington Beach. It has always been my dream to open my practice where I could serve my community, friends and family. Huntington Beach is dear to my heart; I've marched on Shue Field, had bonfires at Brookhurst and PCH, and basically grew up eating at Mario's at 5 Points Plaza! I remember when Walmart was an elementary school, and I remember buying my 5th birthday party decorations when the Big Lots on Atlanta was Pic N Save.
My great experiences with my dentist and orthodontist growing up led me to a career in dentistry. When I was in college, I became an uncle for the first time, and after my rotation in pediatric dentistry, I began to see myself working with children for good.
For the past ten years, I have been working in private practice, and helping the underserved at Healthy Smiles for Kids of Orange County.  I have also remained on faculty with USC, Division of Pediatric Dentistry, and currently help teach pediatric dental residents.
I love to travel, and was even able treat children in Cambodia on a medical mission trip. I like trying new restaurants, playing tennis, and keeping up with pop culture.
I can't wait to meet you!
Credentials:
2003 - Bachelor of Science - University of California, Los Angeles  (UCLA)
2007 - Doctor of Dental Surgery (DDS) - University of California, San Francisco (UCSF) in 2007
2009 - Pediatric Dentistry Residency - Cohen Children's Hospital, Queens, New York
Diplomate (Board-Certified) - American Board Pediatric Dentistry
Faculty - University of Southern California, School of Dentistry
Staff Privileges - CHOC Children's Hospital Orange County and La Veta Surgery Center
Professional Organizations:
American Board Pediatric Dentistry, College of Diplomates
American Academy of Pediatric Dentistry (AAPD)
California Society of Pediatric Dentistry (CSPD)
American Dental Association (ADA)
California Dental Association (CDA)
Orange County Dental Society (OCDS)